Presentation
The Correia & Peixoto Construction, expert in construction of industrial buildings, is building more and better each year. Today, it has gained space in several regions of Brazil and it is planning to expand to other countries. It always provides the most modern technology in grand constructions.
The Correia & Peixoto is constantly updating its certifications to fulfill the stringent quality standards of its customers. The company is always attentive to the market trends and focused on environmental awareness, one of its main pillars. The work is done with full integration with the environment.
All of this is only possible thanks to its technical team of young talents and professionals with over 25 years of experience in the market.
You could also be one of our customers.
Welcome to the Correia & Peixoto Construction.

Up.
Expertise
We operate throughout the national territory.
• Construction of industries;
• Logistics condominiums;
• Commercial constructions;
• Hospital constructions;
• Special foundations;
• Special prefabricated parts;
• Pavements;
• Electrical, data, voice and optical cabling;


Up.
Distinguishing features in the art of building
• Sustainable constructions that use renewable materials;
• Metal molds to expedite the concreting process, contributing to the environment;
• Regulated disposal of the waste;
• Use of the most modern equipment, ensuring the best price and the shortest time;
• Technical staff duly trained in Regulatory Norms (NRs);
• Constructions are completed in record time;
• Management of the constructions is fully computerized.

Up.
Certifications
The Correia & Peixoto is certified with the seal of Quality Management ISO-9001-2008.
To achieve such recognition, the company needs to meet an international standard that establishes the requirements for a Quality Management System.
Thus, Correia & Peixoto signs its commitment to a standard of quality, where all development processes, execution and delivery of products are provided with a formal treatment, another distinguishing feature for our customers.

Up.
Social Policy
The company is involved with the local community, developing social activities for children: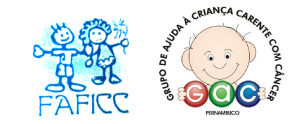 • The Children's Day Correia & Peixoto;
• Faficc partnership
(Support Fund for the Family and Childhood of the Underprivileged Children);
• Gacc partnership
(Support Group for the Underprivileged Children with Cancer)

Up.
Environmental Policy
To preserve, to cultivate and to plant sustainable actions, inside and outside the company.
ACTIONS
• Over a 1,000 trees preserved;
• Zero carbon emission with growth expected until 2027;
• Sustainable constructions that use renewable materials;
• Use of metal molds, decreasing the amount of wood used;
• Selective collection system of wastes at the construction site;
• Tributary stream treatment at the construction sites by sewage treatment plants.

Up.